Some of the feedback and comments from our Wedding Couples and Guests:

"We had a really magical day and that is thanks in no small part to Peta and Organised Events. Do not hesitate to employ their services!" Click here to read more...

Kevin and Vicky, Northamptonshire
---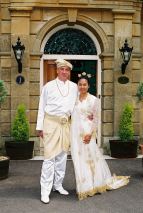 "We can't thank you enough for your effort. The wedding went smoothly because of you. We felt so sad to be leaving everything behind. We must say it was a fantastic wedding, especially the lighting and fireworks. They were awesome!"

Jeremy and Kamisah, Singapore
---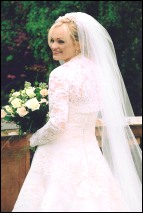 "Dear Peta, Louise and Sue,

Thank you so much for all of your help to make our wedding day so very special. We could not have had such a perfect day if it wasn't for you. You certainly made our dream wedding come true, which we will always be thankful for."

Lyndsay and Adam, Connecticut, USA.
---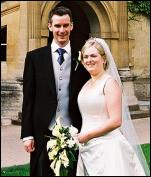 "Thank you so much for all your help organising our wedding. I don't know what we would have done without you, particularly on the day itself. Everyone we have spoken to has commented on how smoothly the day went; a testament to all your hard work"

Lucy and Dave, London.
---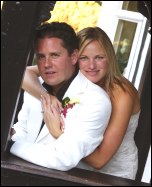 "Dear Peta,

Thank you for making it all happen! You were an absolutely amazing wedding planner. You were so understanding and thought of everything! Thank you so much to you (and Sue) for everything."

Steve and Jen, Near Solihull.
---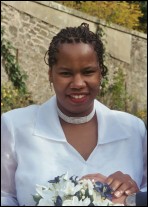 "We enlisted the services of Organised Events in April of 2002. Since then we worked, mainly with Peta Withnell, to organize our wedding and honeymoon in Western Europe.

During the last several months, Peta has diligently worked to include all the details of a fairytale wedding. Based on our requirements, she provided us with excellent ideas and options on the things that we could include in our wedding. She was never forceful of her ideas. She used practical and business sense to provide the right information.

Every possible detail was handled in a timely fashion. We followed her timeline of when and how things should be taken care of and that made for a relaxed planning experience.

Our wedding and our honeymoon occurred without incident. We owe our successful experience to Peta Withnell and Organised Events."
Andrew & Trudy, Maryland, USA
---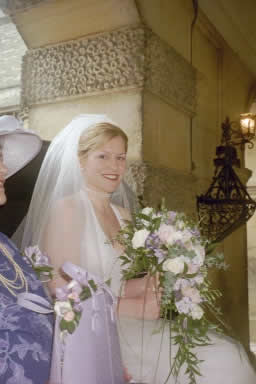 "Peta Withnell is an excellent event planner. She guided our every move, from pinpointing the perfect location for our requirements to negotiating with the venue management to create an event that fulfilled our wish list and suited our budget.
Peta project managed the planning procedure & was able to issue us with detailed timetables leading up to the wedding, and track budgetary expenditure, allowing us to see what had been spent and what was still needed to make the event a success.
She was able to think ahead of any possible problems, so that many were resolved at an early stage.
Our wedding event had a very international flavour with around half the guests arriving from the US and a quarter from European locations. During the planning stages, Peta kept track of the RSVPs, dietary requirements, children's needs, travel arrangements and last minute whims.
She also liaised with several suppliers, so that as well as ensuring that our event was beautifully decorated with a matching flowers, our event included a detailed historical tour of Castle Ashby, a falconry display, horse and carriage rides and a Fourth of July firework display. She located a top rated golf course and riding stables in the immediate vicinity so that the guests had a choice of leisure activities.
During the event, Peta was on hand to link with the guests and the staff, to sort out any problems and to deal with several last minute changes. "
---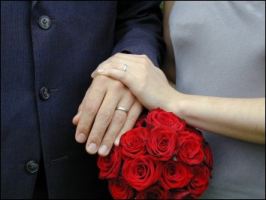 "We decided to elope soon after coming to England and found Organised Events through an internet search. I was initially apprehensive with working with someone we had found over the internet, but Peta's friendly and assured manner and wealth of knowledge convinced me that we were working with the right person.
Peta led us through the forms necessary to marry in Scotland, offered multiple options (all within our budget) for everything we requested, and ensured that our wedding weekend was simply wonderful. She was extremely patient with all of our very specific requests, and made sure we had precisely what we wanted with no fuss. Everything -- the ceremony, the flowers, the rings, the cake -- turned out perfectly. Castle Venlaw treated us like royalty, and the food was wonderful. I'm just not sure how she fixed the weather, which was also beautiful!
I would recommend Peta Withnell and Organised Events without reservations."
Tracy, USA


---
"Peta Withnell was the wedding organiser for my daughter's wedding. It was a big event that went on for three days. Consequently there was a lot to organise. Peta did this brilliantly and everything ran like clockwork.
She has a sociable personality and is calm and sensible. When a situation arises, she gets to the crux of the matter very quickly and before you know if, the problem is sorted out.
I can highly recommend Peta. Without her assistance, our event would not have run smoothly."
Rosaleen
---
"I used the Venue Finding Service of Organised Events as I was looking for a wedding venue which was half way between where my family live in the North and where my fiance's family live in the South. It was an area I wasn't familiar with and I didn't know where to start!

I gave Organised Events a rough idea of what my requirements were. I was really impressed that they quickly realised the exact type of wedding I wanted. Brides have such different and varying dreams for their perfect day but Peta at Organised Events was really in tune with my dream and understood what was important to me.

I received regular updates from Organised Events on various venues and was kept informed at all stages. This made me feel confident that things were progressing without me having to chase. Not only did Organised Events provide a selection of venues which matched my requirements, but they also checked availability, held space for me and arranged for me to see the venues. When I changed the dates of my wedding, Organised Events happily checked the availability again and even found more venues for me to consider and visit. Consequently I saved so much time by using Organised Events.

I would really recommend Organised Events further to my experience and the way they looked after me. In addition, I should emphasise that they helped me to save a lot of money. They have contacts within the hotel industry which helped them to negotiate and secure a 22% discount off the original venue quotation. Not only that but they managed to get a 33% discount off the normal wedding rate for accommodation. Paying Organised Events for their venue finding service was well worth it, as I ended up getting a much better deal with the wedding venue than I would have done if I went direct!

I was so pleased with the excellent service and above all feel that I got the perfect result – my dream wedding venue!"
Melissa
---
Adhoc Comments
"Thank you for organising a wonderful wedding and honeymoon!"
"The attention to detail was amazing and I am sure will be remembered by everyone….a truly bespoke wedding"
"If only I had found you when I got married….!"

---
If you are one of our clients and you wish to add your comments, please email us at info@organisedevents.co.uk.